Countertops Designed & Fabricated in Florida
Majestic Granite & Marble is a family-owned and operated business, providing countertops in the Greater Orlando and Tampa Metro Areas. We use natural stone and quartz to design and create amazing countertops.
We have been working on indoor and outdoor projects since 1978. Professionals at our company specialize in fabricating and installing granite kitchen countertops, marble baths, and stone fireplaces.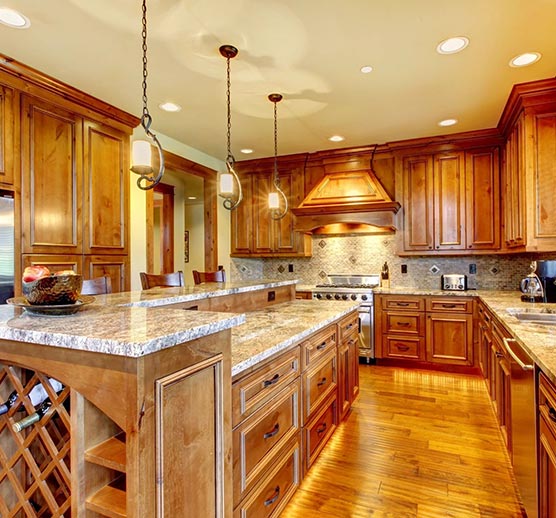 Advanced Granite and Quartz Factory
At Majestic Marble & Granite, we provide high-quality countertops, incredible kitchens, and amazing baths with the help of our skilled craftsmen and state-of-the-art technology.
Discover how Majestic Marble & Granite combines incredible technology and old-world craftsmanship to get the job done right, on schedule.
We would love you to take a tour of our factory. Please visit our showroom in Orlando or Tampa and discover why Majestic rocks!
We look forward to meeting you and designing the project of your dreams.
Frequently Asked Questions
What is Marble?
Marble is a metamorphosed sedimentary carbonate rock. Limestone or dolomites (carbonate rocks) are the typical base minerals. The recrystallization of the carbonate minerals results in Marble.
Often, the original structure of the carbonate rocks is modified during the metamorphism, to give the marble an unrecognizable form from its original state. The swirling and veins in marble often result from mineral impurities, which are layered in the original limestone or dolomite.